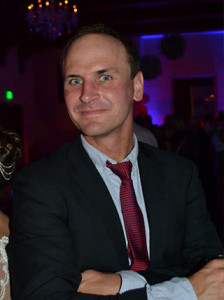 Pat Amato
Turbobird hails from Perrysburg, OH and now resides in Manhattan Beach. He can be found playing sports, euchre, or listening to music while watching TV and playing on his phone at the same time. He once flew out to Coachella with his brother to see Oasis play while in college, forgetting to tell the parents about this. He also has a small addiction to Amazon. It is Christmas year round when the Amazon guy delivers packages every day to Meerkat Manor. Pronk brings passion, chaos, new connections, and more races to the POR team. He loves POR because of the people. Past races include The Bourbon Chase, 2 Ironmen, 15+ marathons, 3 mud runs, and a really slow Spartan Race. 0 POR Almost 10k finishes. In the future he plans to run the Malibu and Oceanside triathlons and the Solvang Half Marathon every year. Pat says, "my mom wore the pants in the family so I have a built in excuse for not wearing them these days~ Pants are for fools."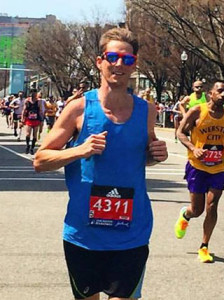 Chris Hendricks
Komodo Jr. is from the OC and now lives in Cardiff, CA. He can speak Spanish and enjoys Surfing, Music, Skiing, and Definitely NOT PANTS. He once successfully trapped and relocated 2 skunks without getting sprayed. He brings blood, sweat, and the law to POR, and loves the experience of giving back and helping those truly in need. He's a 4x Boston Qualifier (2x participant); has run about 7 marathons, 30 half-marathons, and a few others. His future race schedule includes POR's Almost 10k; Santa Barbara Wine Country Half and a few trail races with the Dirt Devils in SD. Chris says, "I met Pat Amato playing softball about a decade ago and he is one of my closest friends. To this day, he is in my phone as "Pat Softball"."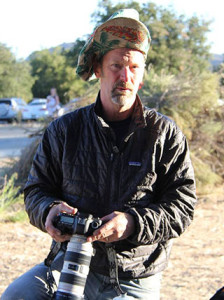 Kelly Amato
Uncle Kelly is from Norwalk, OH and now lives in Hermosa Beach. He's been known to speak a lot of languages, listen to Paul Newman, and play some pickle ball… or hacky sack when nobody's looking. Kelly is the youngest of 9 children. He is married to Nancy Amato, whom we affectionately call Aunt Pants (see profile below). POR loves him for his moral support, photography skills, and production services. Aunt Pants is Kelly's wife. Kelly says in the future his goal is to "be happy, healthy and kind!"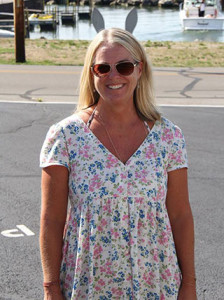 Nancy Knight Amato
Aunt Pants grew up in Corona del Mar and now calls Hermosa Beach home. She can order beers and ask where the bathroom is in 4 languages. She enjoys skiing reading, beaching, wine, and her family. She went to Princess Eugenie's 3rd birthday party. POR benefits from her "older" person's perspective. She's a devoted POR team member for Nancy Pants, family, love and compassion. Although she claims she doesn't really like running, she has toughed it out through numerous Bay to Breakers, 1 marathon in Phoenix, and a couple of 5k's. Nancy says, "I love what POR does and represents. I want to continue to help others and watch other people give selflessly of themselves…. it's a pretty good feeling."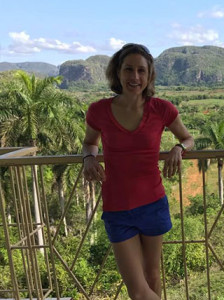 Katie Lavin
KT was born and raised in Philadelphia and relocated to NYC after a relationship with LA for 4+ years. She likes to travel, surf, ski, scuba, read, learn, herd cats, and listen to Hendrick's playlists. POR loves her for her organization, logistics, and processes. She loves POR for the experience of helping families and seeing them benefit from the efforts of the POR team. She enjoys eating fruit, is only allergic to Pat, plans to continue to win Triathlons, and hopes to change the world someday. KT says, "chicken buns."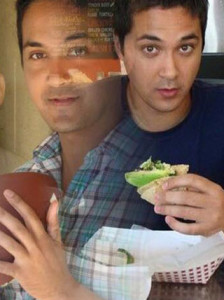 Mark
Nagletooth is from Escondido and currently lives in Santa Monica. He's conversant in Spanish and enjoys swimming, photography, and music, especially Radiohead. This Eagle Scout attorney brings an office perspective to the POR team as well as his work ethic and willingness to help in any way he can. His mom has fought cancer twice, and so he knows cancer's impact and wants to help others. He has done a couple half marathons, a few 5 and 10ks. In the future – personally he wants to complete a full marathon. For POR he wants to get more people to the race, have a killer after party, and help more families. Mark says, "I race because I love exercise and I love racing with POR because it let's me race with friends."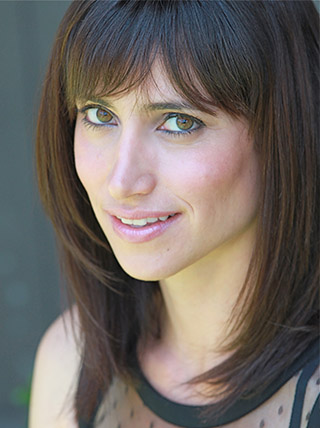 Ilona Brown
This LA native speaks French, Spanish, Hebrew, and English, and was in the Israeli Army. This guitar-playing singer/songwriter enjoys watching crime shows and/or Breaking Bad while eating ice cream and hot fudge in her current hometown of Santa Monica. She can do handstands and juggle. She says, "I've seen the tremendous beneficial impact on my own sons Max and Leo from being part of POR. Thanks to POR they have amazing adult role models to look up to and count on as part of their lives. It is my honor to help POR to spread the word and help as many families experiencing the challenges of pancreatic cancer. And I love POR's motto: Putting the CAN back in CANcer."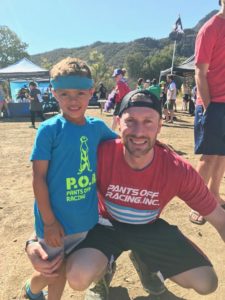 Matt Baginski
This Ann Arbor resident hails from Toledo, OH and speaks any language available in Google Translate, which currently does not include Pat Amato.  He likes Pants Off Racing because "the passion, drive and love that P.O.R. has for everything they do, along with everyone they help, is contagious. It's such a cool experience to be able to impact a family or individual in need. " He's allergic to running marathons and picking a TV show to watch regularly, but hopes to cure the former ailment soon. He trains for his races by powerwalking with his dog, Otto, and plans to "run/walk for those who are unable to in order to help make a difference in their day."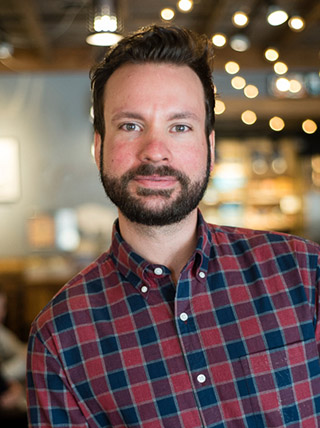 Neal Egan
THE Neal Deal aka La Croix Boy comes from Toldeo, OH but now calls Jackson, Wyoming home. He speaks Klingon, which is not included in Google Translate. He went to THE Ohio State University. He vectors without limit including making the graphics for the Pants Off Racing website and merchandise. He's loved the Amato fam from a young age and hopes to spread Nancy Pants' spirit. This bachelor has a celebrity crush on Thomas the Train, enjoys Seinfeld, is allergic to haters and plans to keep running the rat race although he's seeking a change of location and career.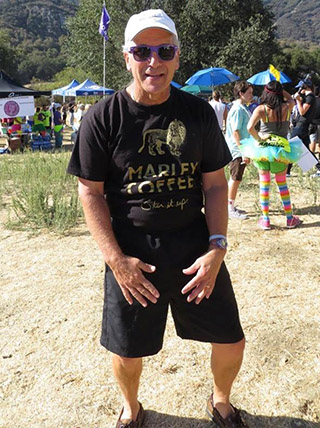 Chris Amato
#4 was born in Norwalk, Ohio and now lives in Perrysburg, Ohio. He speaks Francais, bakes, and is unable to juggle. The Fund Meister POR's because his son made him, although he always wanted to be a coach so POR gives him the opportunity to fulfill that dream. Another POR bachelor, he enjoys an A & W Root Beer while watching 60 Minutes. He ran the Marathon du Medoc and plans to lose 20 pounds.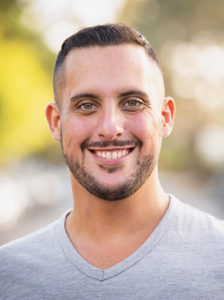 Clark Willcox
Clark Willcox was born in St. Julien-en-Genevois in France, grew up in the Boston area, & has lived in Santa Monica for the last 8 years.
He's recently started learning the piano, loves golf, is a karaoke king, constantly to re-learn his French & a die-hard Boston sports fan.
Growing up went to over 150 Red Sox games with his grandmother, his best friend. She passed away from pancreatic cancer in 2015 & Clark ran into Pat 4 months later at spin class and he was immediately drawn to the high energy, compassion, & investment POR makes with their families.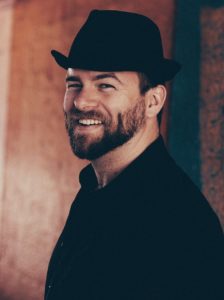 Mike Maimone
Hammerhands comes from Ashtabula, Ohio. He met Pat and John Amato in college and assists with the POR website. Now based in Nashville, he writes and records music, tours, and designs websites. He is an official Nord Keyboards artist and his preferred exercise is weightlifting.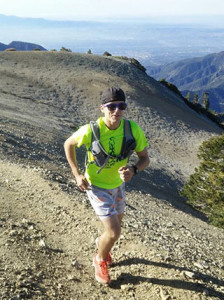 Aaron Laviana
Adam Sandler grew up in Connecticut and called LA home for 5 years but is off to Nashville to spread the Pants Off vibes. This lefty is fluent in hand gestures, and when not doctoring you can find him dogsitting, watching Womens' College Basketball, listening to Sleigh Bells, and/or sleeping with the lights on. He adds a scientific perspective to POR, although he does not know how to play Euchre. He has logged several sub-three hour marathons, and plans to run the Boston Marathon in the future. Possibly might run in Nashville, too. In his years as medic for POR races, he finally put his skills to use this past year.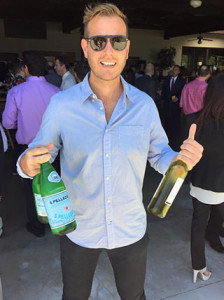 Marko
mstank is a lefty from Belgrade who speaks Serbian, Croatian, and Bosnian. He enjoys watching Mad Men, perusing Reddit, playing paddle tennis and computering, usually while listening to Hanson. He brings his marketing and website expertise to POR, and is committed to POR because he knows what it's like to go through. His future goals include being there for fam, beating his bro in paddle tennis, growing his biz and reading 50 books. Marko says, "How many South Americans does it take to screw in a lightbulb? A Brazillion."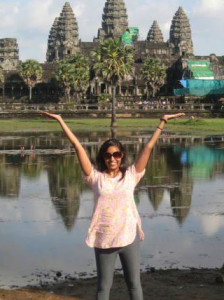 Priya
Preebz is from Fremont, CA but has made the plunge and lives in up and coming Oakland. Her favorite bar is Van Cleef, known for only serving greyhounds to their customers. She speaks terrible Spanish and Hindi and can count in Thai – up to the probably 40 plates of pad thai she ate when living in Thailand in 2013. This lefty is a huge foodie, and enjoys yelping, concerts, yoga, and listening to MJ, Kaskade, SHM, and Depeche Mode. She's involved with POR for the love of event planning, being a part of nonprofits, and meeting new people. Although she brings the NorCal POV to POR, she can be found binging on episodes of 90210 or The OC while eating bean burritos from TBell. Her race experience includes a few half marathons in the Bay and LA and the Silicon Valley Turkey Trot every year on Thanksgiving. Her future goals include hosting more POR events in the Bay. Last year she threw the first non-LA based event by bringing meerkats together for a charity spin class in SF!