2020 Pants Off Racing Virtual Sauté
September 12, 2020 @ 2:00 pm

-

5:00 pm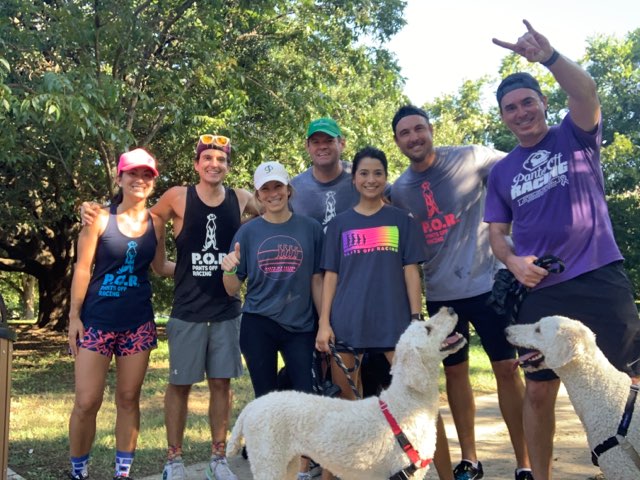 Meerkats in the Heart of Texas – ATX
The Virtual Sauté showed us that when we make the call, you will respond!
Without your support, we wouldn't be able to assist the many people we directly impact with our mission. We created so much sweat that some of you tried to tell us it was raining.
This year was bigger in terms of geographic spread (29 states, Washington DC, and a couple other countries!), and also participation. With over 450 total registered for this race, we now have our sights set on a big stretch goal in 2021. Most importantly, the money we raised allows us to give our full support to the families we assist.
We are looking forward to 2021 and meeting in person. No worries if you can't make it, we will still be hosting the Virtual Sauté for those that can't make it! Once we figure out a date for 2021 we will make sure that we send you the details. Hope you all had fun playing a part in the success of this event.
VIEW VIRTUAL SAUTE PHOTOS HERE!
This year's race couldn't be more different than any of the others we have hosted. We were hoping to run some miles with you and watch some college football in Hermosa. But plans have changed for everyone, and we will be counting on your support to make this event a success.
The Sandy Sauté was great last year. A true beach celebration with a lot of new faces. Since the pandemic started, the POR meerkats have been looking at ways to still throw a successful event. Given that not everyone walks or runs, we added a couple new categories. Join us virtually for a run, swim, bike, or walk. It isn't necessarily about how fast you go, it is about showing your true colors in supporting POR.
We hope that you spread the word about our event and push others to donate a few endorphins and dollars to the cause. POR has been instrumental in assisting many families each year. Without any other events planned for the year, this will be important to continue to support our community.
Also, if you want a race shirt please make sure you check that off while registering. We will only be charging the minimum amount for the price of the shirt plus shipping. Our shirts are usually the softest around, so grab one before checkout.
If you're interested in sponsoring the event, see our Sponsorship Levels PDF.
Please email us at pantsoffracing@gmail.com if you have any questions.
#NOSHOESNOPROBLEM
VIEW VIRTUAL SAUTE PHOTOS HERE!